SWOT stands for Strengths, Weaknesses, Opportunities, and Threats.
A SWOT analysis organizes your top strengths, weaknesses, opportunities, and threats into an arranged list. It is usually showcased in a simplistic model like the one you see below.
Strengths and weaknesses are internal to your startup, and things you have control over and can change. Examples: Key employees, unique skills, intellectual property, brand value, etc. You can hire talent, you can develop brand value, or build a specific product.
Opportunities and threats are external, and things that are going on outside your startup bubble in the macro-environment. You can leverage opportunities and defend yourself against threats, but you can't change them. Examples: competitors, rent prices, trends/currents in society. You can't control what your competitors do, what the price level is on raw materials, or affect global warming (not to a significant degree at least).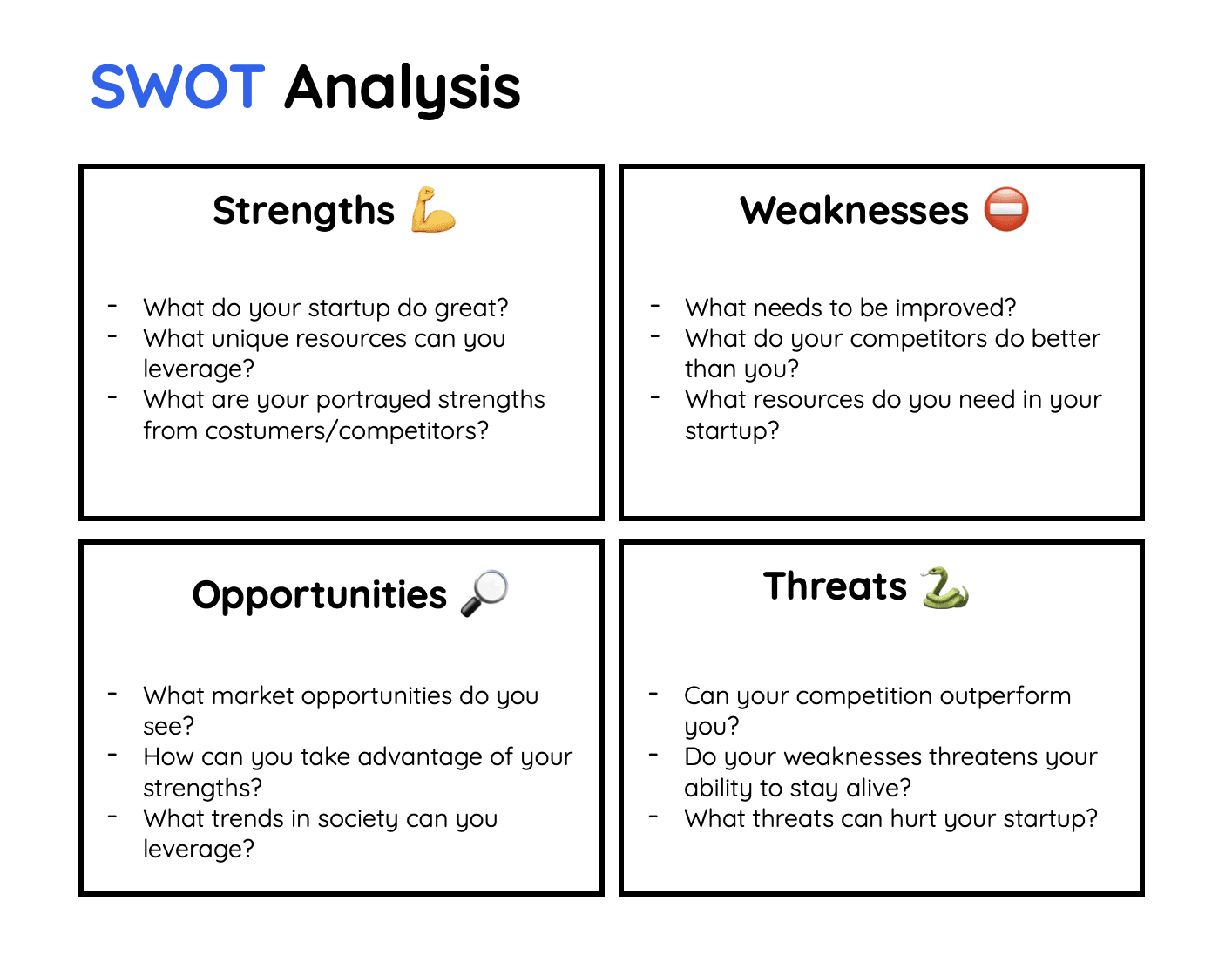 But Why Should You Make A SWOT analysis?
Founders often think that they know everything about their business. Sometimes they do, sometimes they don't. But no matter how well you understand your business, it's always very beneficial to develop new perspectives and view the startup from different angles. It's also an excellent tool for conveying the strategy to employees and make sure that they also understand how the puzzles fit together 🧩 If you're all moving in the same direction, you'll get to the destination faster!
When you take the time to do a SWOT analysis, you'll be developing a plan for prioritizing what you need to build your startup in a considered manner. It forces you to think holistically about your startup, which is normally a very hard thing for human beings to do. We've a limited focus area and tend to view the world from one angle at the time.
How Do I Make A SWOT Analysis?
1. Decide on the objective
To get the most bang out of your SWOT analysis, you should have a question or objective in mind from the beginning. For example, you could use a SWOT analysis to help you decide if you should hire a new employee, bring a new product to market, or change one of your processes.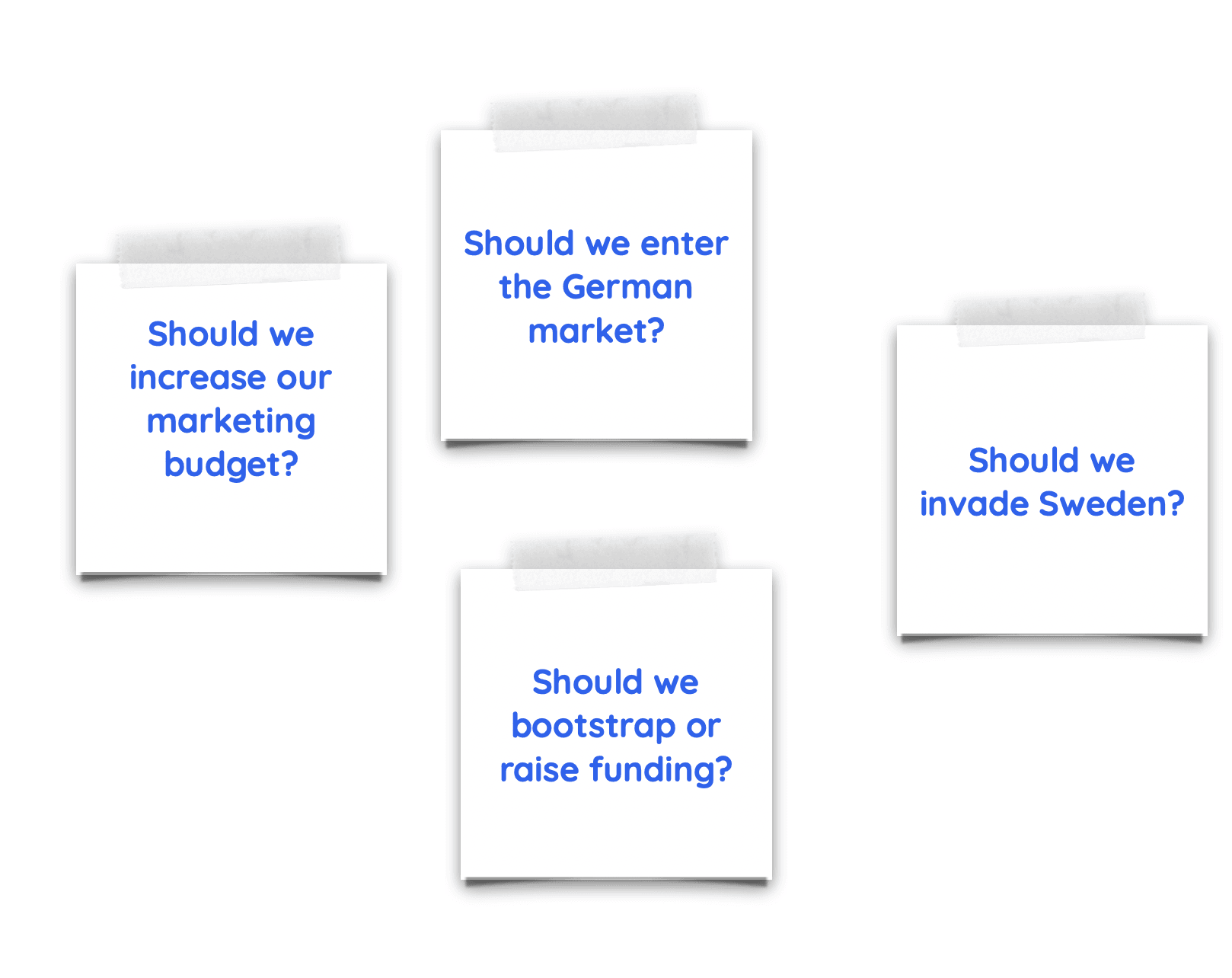 2. Do some research
You'll need to conduct some research about your industry, market, competitors, and your startup. The SWOT analysis is technically an overview, and the better data you'll feed it, the better will the overview turn out, which is thus the end business strategy.
3. List all your strengths, weaknesses, opportunities, and threats
Create as many as you can't and don't think about priority/ranking yet. This is just brainstorming.
4. Establish priorities
Find the 3-5 most essential factors in each category. Now you have a picture of how these 4 areas look in your startup.
5. Develop a strategy to address issues in the SWOT
Review your four prioritized list by asking:
How can we use our strengths to take advantage of the opportunities identified?
How can we use these strengths to overcome the threats identified?
What do we need to do to overcome the identified weaknesses to take advantage of the opportunities?
How will we minimize our weaknesses to overcome the identified threats?
Once you have answered these questions and finalized your lists, you can now use the SWOT analysis to develop strategies for achieving your business goals.