Finding and hiring the right talents for your startup can be quite a challenge. First of all, you need to find them. Secondly, you need to screen them, so you don't spend entire weeks interviewing people who aren't qualified. Thirdly there is the interview, which is hard enough on its own. Throughout this process you also need to keep track of all the applicants. Then comes second interviews, rejections, letters, offers, and negotiations. You get the picture: It's a long, expensive, and time-consuming process. And let's not forget that the reason you're hiring in the first place is that you are too busy as it is.
Luckily for you, there are many great tools on the market to help make that process easier for the ever-so-busy entrepreneurs.
Portals & Recruitment
There are many options when it comes to creating the right hiring process for your startup, whether you want someone to handle it for you, need help from experienced recruiters, or just want to advertise a traditional job post yourself. Here is a list of job portals and recruitment agencies specialized in the needs of startups. Depending on your location, it's quite possible that you will find your next superstar through one of these options.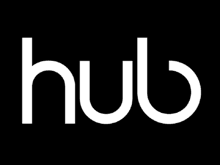 The Hub
One hiring portal you should not miss if you are a Nordic startup is The Hub. It connects startups to potential job candidates, as well as investors. Besides creating a job post, you and your startup are offered help and support during the hiring process. Since it's solely focused on startups, it gives you the advantage that your applicants most likely will be people as in love with the startup culture as yourself. And the best thing of all? The Hub is completely free of charge.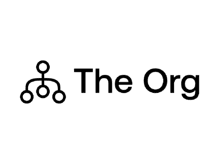 The Org - Scout
A new player in the job market that can help your startup with recruitment is The Org. The Org is an organization aiming to bring transparency to the business community by publicizing businesses' employees and positions. As if that is not awesome enough, they recently launched a recruitment business called Scout. Scout helps you headhunt the right people for your organization throughout the world, and they save you a great deal of time by contacting potential candidates for you. You probably think that it sounds costly, but you'd be wrong. While Scout is not a free of charge service, it is much cheaper than the old fashioned recruitment agencies which makes it a perfect fit for startups.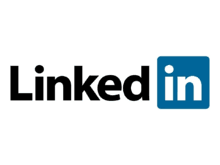 LinkedIn
This one, you know. LinkedIn has become a valuable tool for businesses and recruitment agencies, as there are approximately 760 million users on LinkedIn. That's a lot of potential talents for your business. However, on the downside, there are about 760 million users that you have to sort from. Whereas making a job post or hiring a recruitment agency saves you a lot of time, LinkedIn can take up a lot of your time. Nonetheless, it allows you to approach precisely the people you want, which makes it a great tool for headhunting.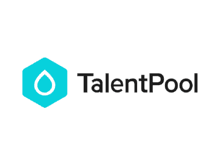 TalentPool
If you're a UK business and are looking for candidates fresh out of the university oven, Talentpool might be the right choice for you. TalentPool makes the hiring process simple, as it acts as a matchmaker between businesses and newly graduated students. They've removed all the long applications and made the recruitment process much more straightforward and relevant. Their system has about 150.000 English youngsters looking for their dream job on the platform.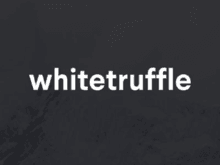 Whitetruffle
As we all know, great tech-people are in high demand, and the search for one can be close to impossible. That's a problem Whitetruffle is determined to solve. The platform has more than 90.000 techies in their database, and they offer a tremendous tech-friendly filtering system. Are you looking for C++ or Javascripts wizards? Whitetruffle's got you.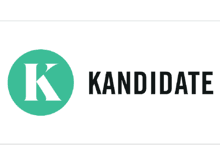 Kandidate
This job site specializes in finding quality candidates for startups in the UK. Kandidate makes sure to vet your potential employees, leaving you with the top-tier talents in your pipeline. The data-driven approach makes sure that you are only matched with strong leads, as wrong matches are sorted out based on your pre-set settings. This makes it an incredibly time-saving recruitment tool.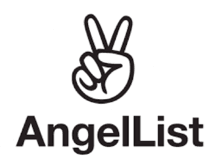 AngelList Recruit
Angellist is one of the biggest networks for startups. It boasts three million talents using AngelList Recruit, making it a great platform for scaling startups. As a global tool, it makes it easy for you to reach people relevant to your project. It's by far the largest job portal solely focused on the startup community, which gives you a great advantage in finding a startup superstar.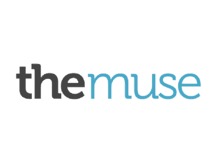 The Muse
Now, this one is a bit different! Instead of focusing on speeding up the recruitment process, the Muse has taken a value-based approach. Their goal is to connect the right mindsets and values by showing your business' culture. At Muse, your candidates can get a peek into your office and everyday life before applying to make sure that the hires you make will be long lasting. Muse is an excellent tool for US startups.
Software for hiring
Figuring out where to post your job description is one thing, managing the huge amounts of applicants is another thing altogether. You should always keep in mind as an entrepreneur that your applicants are potential customers, too and that your brand throughout a hiring process is exposed to a lot of people. That makes it necessary to frame your business the right way and treat every one of your applicants well. A lot of excellent software can help you keep track of your process and make sure that you don't accidentally forget to send a rejection letter or follow up on an interview.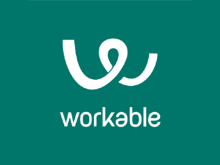 Workable
he software solution Workable is a great tool for startups, as it makes the entire hiring process as easy as possible. In Workable, you can create a landing page for your business to attract candidates, while its built-in software keeps track of all your applications. You've got templates for job descriptions, templates for which questions to ask at interviews, and many more valuable features that cut hours of the process. Because of its low cost, it's become well known in the startup community and might be the right choice for you.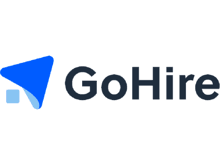 GoHire
An excellent tool for startups ready to scale. GoHire is an all-in-one tracking system. You will only have to make one single job post, and GoHire will put it on all the most essential job sites such as Jooble, Job-is-Job, Indeed, Careerjet, and Adzuna. Furthermore, the system provides a tracking system to keep track of your applications and their status. It not only cuts a small fortune off your budget, but also a significant amount of time off your schedule.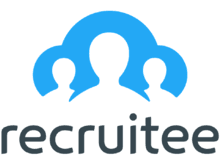 Recruitee
One of the most well-structured hiring tools is Recruitee, which makes it easy-peasy to keep track of your applicant's process. It's built-in a system that even your grandma can work in and is designed to cut hours off your hiring process. Recruitee is affordable for even the smallest startups.